SystemAssure ITSM appointed as Emsisoft UK Partner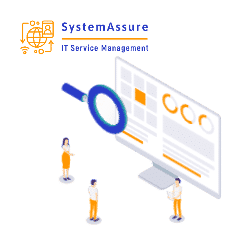 SystemAssure ITSM Ltd are pleased to announce that they have joined the Emsisoft Partner Program as an Emsisoft UK Partner.
Joining the Emsisoft Partner Program enables SystemAssure ITSM to provide the best in class anti-malware and endpont protection solution.
Emsisoft isn't simply anti-virus software, it is a complete multi-layer Endpoint Protection solution for Windows PC and Servers.
Multi-Layered Endpoint Protection
Web Protection and Browser Security
Stops you browsing to malicious websites while fully respecting your right to privacy. Browse the Web with confidence knowing you're fully protected from malware hosts and phishing scams.
Provides comprehensive real-time protection against all types of malware.
File Guard checks all downloaded and modified files using our AI-supported dual-engine scanner.
Continuously monitors the behavior of all active processes. 
If the Behavior Blocker notices anything suspicious, it steps in and raises the alert.
Stops ransomware before it has the chance to encrypt your precious data.